Seeing The World Through My Eyes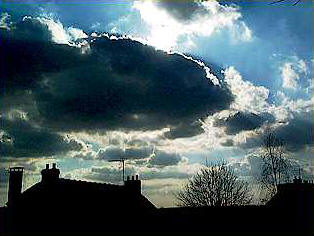 Lost my glasses just the other day.
Thought I'd try to see without their help.
Thought I'd try to get back to my roots;
See through my eyes, see what they might say.

Saw an angel, feeding fools and wild.
Paid my money, took my bread and ran.
Laid my money, slammed the door and fled.
Didn't want to feel a fallen child.
Spied a spider, weaving worlds and dreams.
Crushed that creature, spilt its vile blood.
Smashed that creature, got no need for guilt.
Nature's nothing; life is what it seems.

Glimpsed an image, grasped a holy grail.
Threw it down, I lashed its venal heart.
Cast it down, with penal lust it crashed.
No need to grieve; no-one here will wail.

Found my glasses, slipped them on and sighed.
Things were near now, let me see the truth.
Things were clear somehow, youthful coquette,
Flipped a coin, I chose my path, and died.