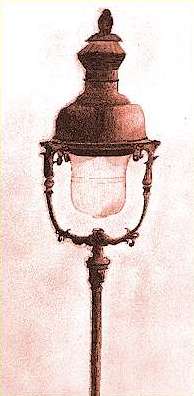 Winters Past


Winter's weight, a-heavy drops,
Sepia tears, a-weeping,
From smoky glass,
Uneven hues
Seep unto earth, a-creeping.


Coal gas lights, a cobbled canvas,
Oil-a-wash, unruly,
Align a staircase,
Steep and careless,
Sweep your stones uncruelly.




Now ages old, a brittle gold,
A brumy mould a-broken;
True artist eyes,
Unto the skies
Arise, alive, awoken.

Through shadow steps, a painter
Spies a rusting lamp, awaiting;
Easel wobbles,
Hog-hair rushes,
Racing thoughts relating.