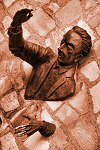 Get In Touch with Paris Set Me Free !
We would love to hear from you on any topic regarding Paris, photography or the Paris Set Me Free Web Site.
You can use the form below or simply send a message to us at info@parissetmefree.com .
It's up to you ! We look forward to hearing from you!
---
Send us your comment or question here: